Australia time zones - 24 hour clock format
Australia

, observe Daylight Saving Time in
New South Wales
,
Victoria
,
South Australia
,
Tasmania
, the
Australian Capital Territory
,
Lord Howe Island
, and
Norfolk Island
.
New Zealand
also observes daylight saving time.
Daylight saving time is not observed in Queensland, the Northern Territory, Western Australia, Christmas Island or the Cocos (Keeling) Islands.
Adding 3 Australian dependencies,
Cocos Islands
-
Christmas Island
- and
Norfolk Island
,
Australia
spans a total of
8 Time Zones
.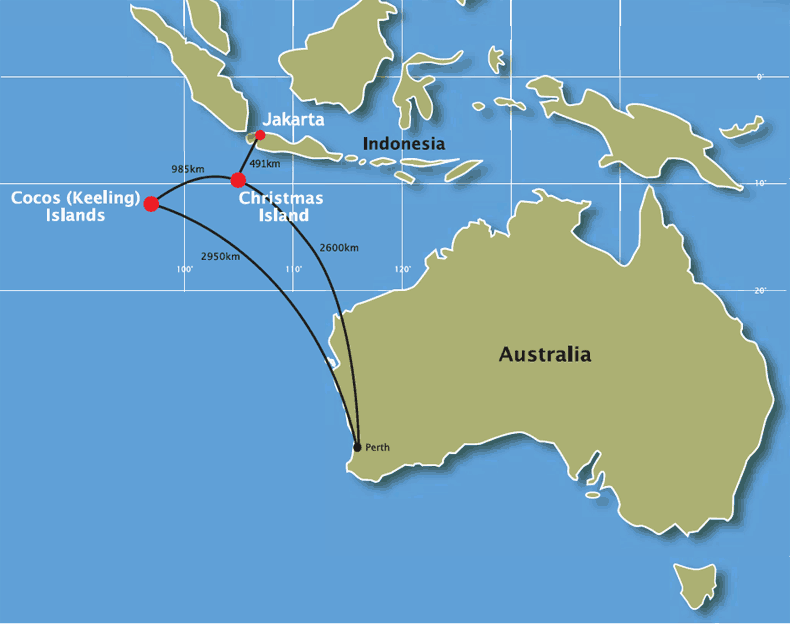 3 Australian dependencies
During the daylight saving time, there are 2 more time zones in Australia, as neither Western Australia nor Queensland advance the clock time, although in reality, as Lord Howe Island advances the clock only 1/2 hour, it equates the time zone Eastern Australia's with UTC +11 hours, which represents only 1 more time zone in summer compared to winter time, which gives a total of 5 + 1 = 6 time zones, counting all the states that are with summer and winter time. In addition to the other 3 different time zones of the Australian dependencies.

The letters S (standard) and D (daylight), are the acronyms that show the current period of the time zone.
For example, AE
S
T
Australian Eastern

Standard

Time
/ AE
D
T
Australian Eastern

Daylight

Time
, more summer / winter
symbols
, which appear next to the clock time.